MedQdoc
e

QMS:


Helping NORBIT achieve ISO 13485 certification in six months
Uppfyller kraven i 21 CFR Part 11
Focusing on the medical device sector
Contract manufacturer and niche research and development specialists NORBIT operate in several business segments and were looking to increase their business focus on the medical device sector as part of their long-term strategy.
They approached MedQdoc looking for a solution to meet their goal of achieving ISO 13485 certification to demonstrate their already strong experience in the design and manufacture of various medical devices.
Looking for an eQMS for ISO 13485 certification
NORBIT's key requirements for an eQMS included compatibility with their existing in-house system, ease of use, and the ability to improve the efficiency of their internal processes. On top of this, they had set themselves an ambitious deadline by which to achieve ISO 13485 certification.
MedQdoc proved to be the ideal choice of eQMS and was easily adopted by NORBIT's team, enabling them to put robust internal processes and documentation in place to support the certification.
Download the full case study to discover how MedQdoc enabled NORBIT to achieve their ISO 13485 certification in six months >
I would absolutely recommend MedQdoc to other companies in the medical device world. Without a doubt, using MedQdoc has been a key factor in the success of our ISO 13485 certification process.
Kristian Nisja, QA & HSE Manager, NORBIT EMS Selbu
What is ISO 13485?
ISO 13485 is an internationally-agreed quality management system standard for organisations involved in the design, production, installation and servicing of medical devices. ISO 13485 certification, carried out by an independent third party certification agency, demonstrates that an organisation's quality management system has met the requirements of this standard, thereby complying with the Medical Device Regulation.
Do you need an eQMS to help with your ISO 13485 certification?
Created by our team of medical device and regulatory compliance experts, MedQdoc eQMS is designed to improve your company processes and document management, and shorten your journey to ISO 13485 certification. Please reach out to us to arrange a no-obligation consultative meeting to find out if MedQdoc could deliver value to your business.
Contact us
Boka en MedQdoc-demo
Boka en demo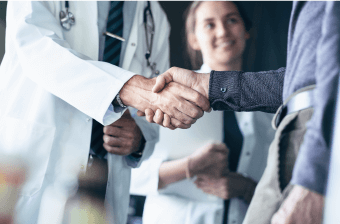 Fem sätt som MedQdoc tillför värde för distributörer av medicintekniska produkter
Läs mer (EN)
Följ oss på LinkedIn för att se våra senaste funktioner, mallar och verktyg
Följ oss