Five ways MedQdoc Adds Value
for Medical Device Distributors
The risks to medical device distributors of not having a QMS
A weak, or lack of, QMS can have a number of negative consequences for your business: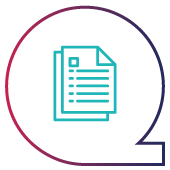 Insufficient or non-existing records and traceability can severely increase your workload, for example when handling a recall.
Not maintaining an adequate process and traceability for handling customer complaints could harm the relationship with your suppliers if such information is ever required.
If audited by a competent authority and they assess that you lack regulatory compliance, it could impact your ability to continue operating.
Why is MedQdoc so valuable to medical device
distributors?
As well as mitigating the risks associated with having an insufficient QMS, there are five key ways in which MedQdoc can add value to you as a medical device distributor.
You'll have access to 130 ready-to-use tools and templates to enable you to fulfil the mandatory MDR requirements. Download the lists of templates available via MedQdoc for MDR, IVDR, ISO 13485 and QSR below.
MedQdoc streamlines your regulatory and quality compliance work, as well as increasing your team's awareness of your regulatory responsibility and their understanding and application of compliance activity.
You'll save time and money on your QMS, with a short, straightforward implementation timeline and increased business efficiency as a result.
MedQdoc enables you to give confidence to your suppliers and manufacturers that you meet regulatory and quality compliance, as well as providing a guarantee that you have control over the traceability of the devices you have placed on the market.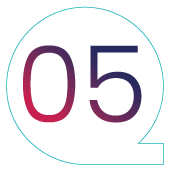 MedQdoc facilitates audits by external parties and enables you to quickly and easily locate your regulatory documentation whenever it is required.
Do you need an eQMS to help with your MDR
compliance?
Created by our team of medical device and regulatory compliance experts, MedQdoc eQMS is designed to improve your documentation processes and shorten your journey to regulatory compliance. Please reach out to us to arrange a no-obligation consultative meeting to find out if MedQdoc could deliver value to your business.
Boka en MedQdoc-demo
Boka en demo
8 Key QMS Considerations when Implementing ISO 13485
Läs mer (EN)
Följ oss på LinkedIn för att se våra senaste funktioner, mallar och verktyg
Följ oss